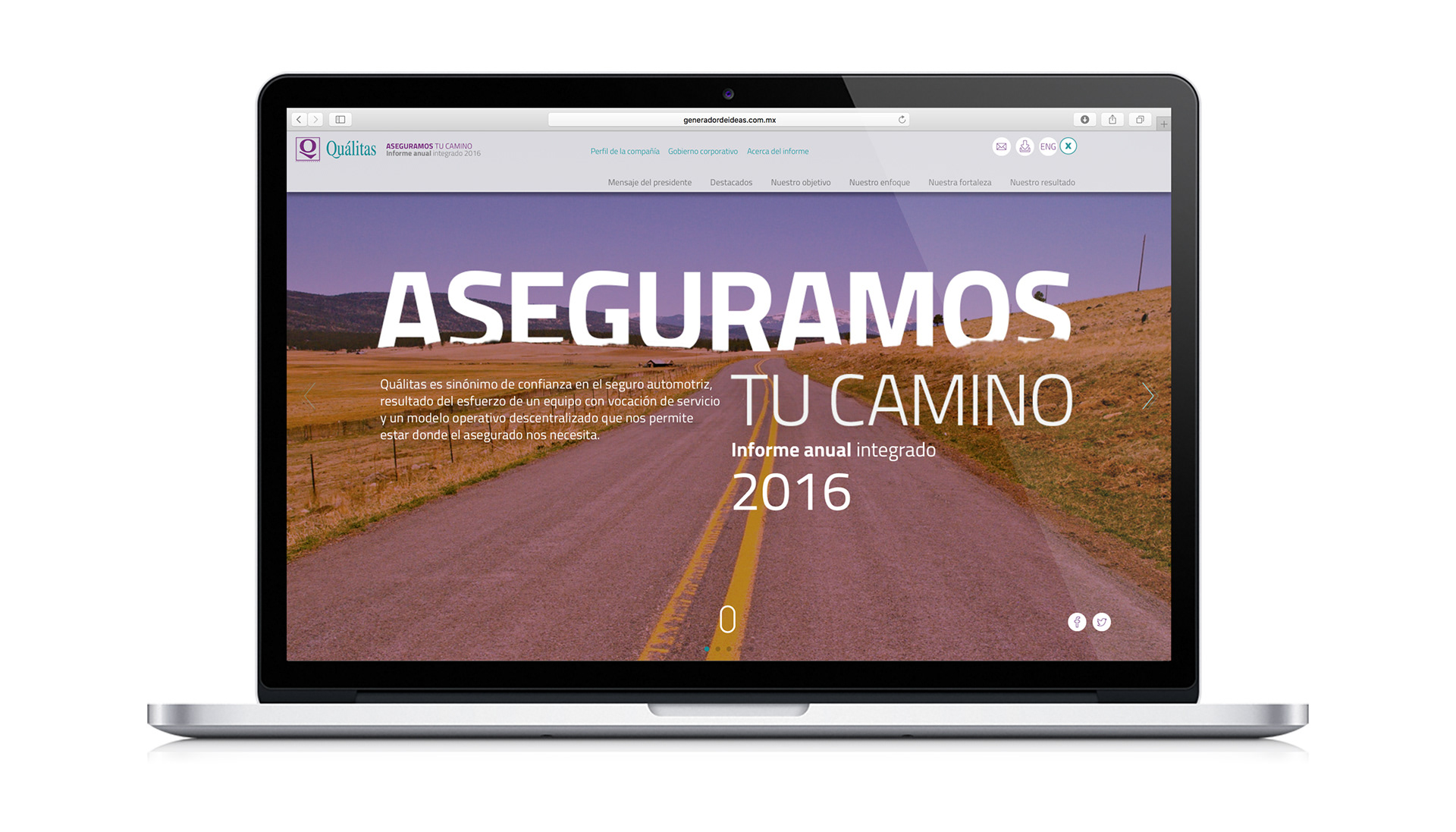 Quálitas Anuual Report 2016
After 20 years Quálitas has been placed as the leader company provider of automotive insurances in Mexico and has strengthened its brand to Central American and the United States.
"Protecting your path" was performed under Global Reporting Initiative (GRI) standards, where a consolidated communication concept that reaches investors, claims officers, agents and policyholders is required. This annual report accomplishes Quálitas´ goal to inform overall stakeholders about financial and non-financial company performance during 2016.
To review the complete project, please visit:
http://qinversionistas.qualitas.com.mx/informeanual2016/index.php